Menu
Home > Aids To Daily Living > Backjoy
Backjoy
Backjoy
Change your posture, change your life!
Use for office and home, car, travel, events, outdoors and anywhere you have a seat.
Try one of these options:
BackJoy SitSmart Pro Relief with Memory Foam
BackJoy SitSmart Posture Plus
BackJoy SitSmart Relief
Many users experience immediate relief, and some require several weeks of regular use to feel the benefits of their BackJoy. Your results will depend upon your underlying conditions and how often you use your BackJoy product. If you don't feel any change when you sit on a BackJoy, make sure you have closely followed the sitting instructions and your buttocks muscles are firmly cupped.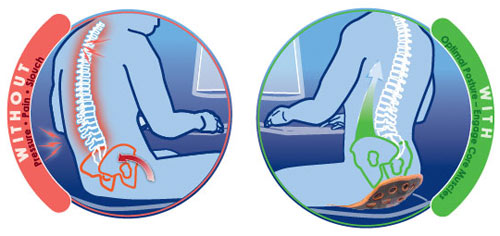 Subcategory
No Item Found